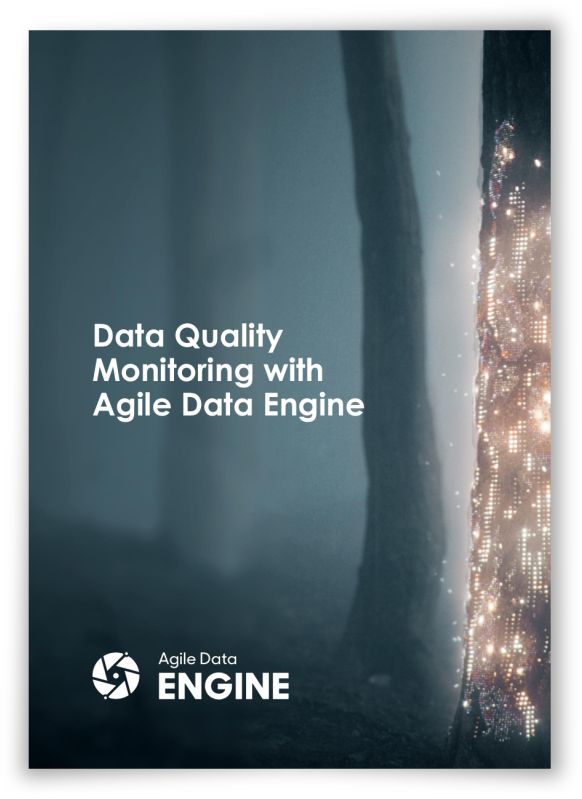 Data Quality Monitoring with Agile Data Engine
This simple guide helps you understand and set up data quality monitoring for your data warehouse.
Learn to monitor data quality on an enterprise scale
We have encountered and built various ways to manage data quality in our customer environments. The solutions range from custom business rules and mapping tables in the data warehouse load logic to implementing dedicated master data management systems.
Data quality issues are present in any data warehouse. While the correct place to fix data quality problems would usually be at the source, systematic measurement and follow-up of data quality is a good first step to the right direction.
We compiled our best practices for data quality monitoring with Agile Data Engine into this simple guide. This guide provides step-by-step instructions on how Agile Data Engine can be used for both operative data quality monitoring and alerting and for collecting long-term statistics to enable continuous improvement of data quality.