agile data
engine x data
innovation
summit 2023
Agile Data Engine is a DataOps Management company. We enable businesses to unlock the value of their data in a rapidly changing world. We are a proud partner of Data Innovation Summit 2023.
join us!
Data Innovation Summit 2023 is the most exciting event for data professionals and leaders in the Nordics, held in Stockholm on the 11 - 12th of May. We warmly welcome all attendees to come to our booth B25 to connect with our experts.
Join our product demo sessions at our booth B25 on May 11th (Day 1) at 3:30 PM and May 12th (Day 2) at 10:30 AM (CEST).
Hear from our customer kesko
Mikko Ollila, Head of Data Platforms at Kesko, will talk about Kesko's journey with Agile Data Engine on the Modern Data Platform (M3) stage on May 12th Day 2 at 1:30 PM (CEST).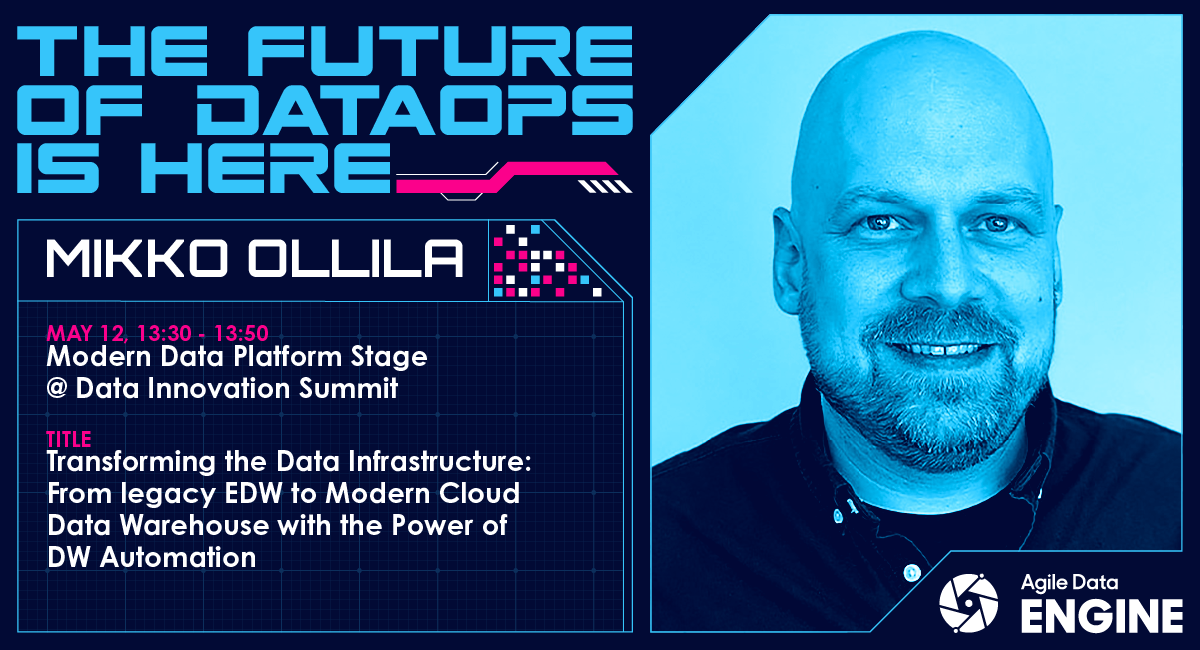 Whether you're looking to learn more about our DataOps Management technology for your organization's needs or explore potential partnerships, we're happy to have a chat. In fact, we encourage you to book a meeting with our Head of Sales, Markus Salo, ahead of time to ensure a one-on-one conversation at the event. You can also book a meeting with Markus for the upcoming weeks to follow up on the discussions held at the event - we're excited to keep the conversations going.
what is agile data engine?
try it out!
If you prefer learning by doing, here's your chance to get your hands on Agile Data Engine.